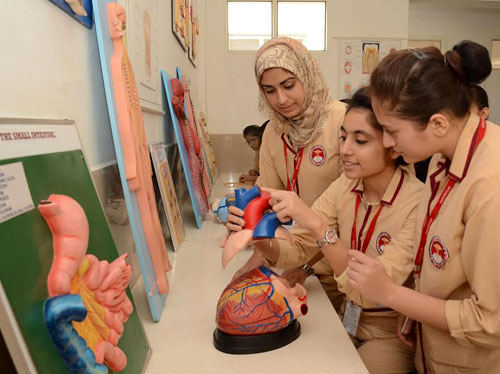 Shri Mata Vaishno Devi College of Nursing :-
Our Pedagogy - Our Nursing Program aims in create leaders in the profession of nursing by providing unique, innovative education that is repressive to the needs to the market and in-sync with the rapid advance in the healthcare sector in India as well as well abroad. The curriculum emphasizes a holistic to approach to nursing care in order to ensure an all- round growth of the students.
Student nurses will be trained to meet international standards of professionalism and maintain the highest standard of clinical practice. They will receive training in basic nursing procedure which will help them deliver basic care to patients. All students will be imparted training in the development of basic skill in the laboratory-in simulated conditions-before they are exposed to actual hospital situations.
Establishment of a nursing professional institution of excellence to nurture young and talented human resource for the service of Indian society & world at large in the most demanding field of healthcare delivery system.