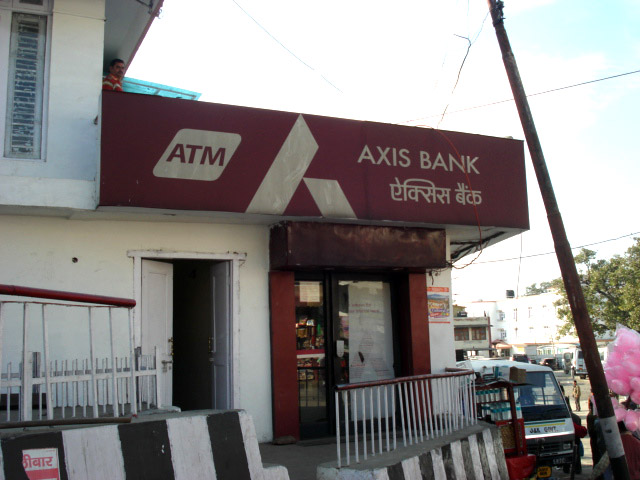 Many nationalized and private banks have their branches at Katra. The State Bank of India, Bank of Punjab and J&K Bank also provide ATM facilities at Katra. Many more banks including ICICI Bank, UTI Bank are in the process of installing their ATMs here. Many private sector banks which do not have an office at Katra, do have offices at Jammu. These include UTI Bank, HDFC Bank and ICICI Bank (being opened shortly).    

The J&K Bank and the Oriental Bank of Commerce (OBC) have their branches in the Bhawan complex also.    

The details of the banks at Katra, Adhkuwari and Bhawan alongwith their Phone Numbers are as under :
Bank/ Branches
The OBC Bhawan
The J&K Bank Katra
Ellaqui Dehati Bank Katra
The OBC Katra
The J&K Bank Adhkwari
Jammu Citizens Co-operative Katra
The UCO Bank Katra
The J&K Bank Bhawan
 
In addition to the above facilities, a number of other facilities are being provided through the banks. For example, the SMVD Shrine Board in collaboration with ICICI Bank has offered devotees the facility of donating through the ATMs of ICICI Bank. Similarly, devotees abroad and NRIs can donate through the Money2India scheme of ICICI Bank. . 

More facilities through bank ATMs are likely to be added shortly.