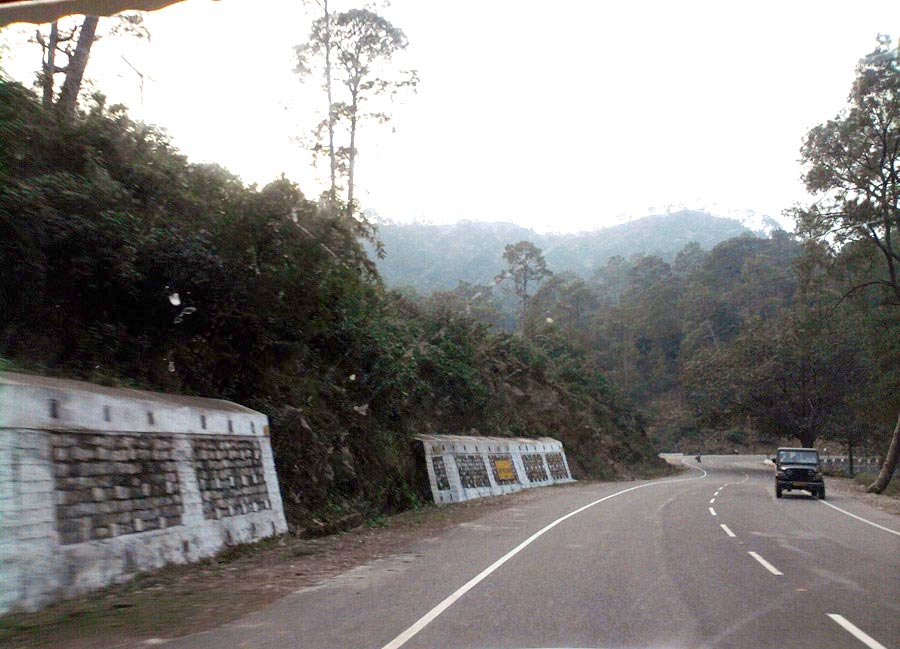 Passengers using Air as a mode of travel have necessarily to break their journey at Jammu and from thereon select an alternative mode of transport. However for passengers travelling by road, either through public or own transport, there is an option of taking a by-pass from Kunjwani, nearly 10 kms. off Jammu and heading straight for the base camp i.e Katra.

The option of a halt at Jammu is thus entirely with the yatri although many yatries would like to spend more time in Jammu and visit the temples and other landmarks there.
One can reach Katra by Train also. The Train route from Jammu to Katra is as under:-
Jammu-->Bajalta-->Sangar-->Manwal-->Ramnagar (JK)-->Udhampur-->Chak Rakhwal-->Katra.
If one is coming by his own vehicle and does not wish to halt at Jammu, he can head straight on National Highway No.1A. At a point nearly 35 kms. from Jammu, called Domel, the road branches off into two; while one road heads towards Srinagar the other leads to Katra.

The distance between Jammu and Katra is approximately 50 km. Ordinary and luxury buses are available from Jammu to Katra at a frequency of 10-15 minutes. While ordinary buses can be boarded from the State Road Transport Bus Stand around 1 km from Jammu Railway Station, luxury buses are available from just outside the Railway Station. It takes around 2 hours to cover the 50 km stretch from Jammu to Katra. The terrain is hilly and winding and passengers often experience nausea and vomiting.

Private Taxies for Katra are available from the Jammu Tawi Railway Station and Jammu Airport.  Many operators also offer taxies on a per seat basis. As with many other tourist destinations, it is not uncommon for passengers to be accosted at the Airport or the Railway station by taxi drivers. It is advisable to check the officially approved rate (the same is subject to periodic revisions) and insist on paying only the approved rate. A taxi would normally take 70-80 minutes to reach Katra from Jammu.

Vehicles are usually stopped on the way by security personnel for security checks. All visitors are therefore requested to cooperate with the authorities and comply with the security formalities.