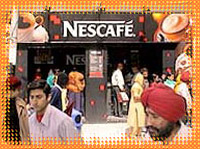 The Holy Shrine of Shri Mata Vaishno Devi Ji was taken over by Shri Mata Vaishno Devi Shrine Board in the year 1986 and with the takeover, the management, governance and administration of the Shrine became the foremost duty of the Shrine Board.   

The takeover was necessitated considering the poor state of things and the absence of facilities for the pilgrims. Before the takeover, the pilgrims reached the Holy town of Katra from all over India with devotion and faith in their hearts but were often met with all kinds of hardships and insensitivity.   

Ever since the takeover of the Management of the Shrine of Mata Vaishno Devi Ji from Baridars in 1986, and the constitution of a Board for the Management and governance of the shrine, the yatra to the Holy Shrine of Mata Vaishno Devi Ji has become an altogether different experience. During the past years, the Management of Shri Mata Vaishno Devi Shrine Board has strived hard to develop a high level of all possible facilities for the Pilgrims so as to make the yatra a memorable experience. This is evident from the fact that the yatra to the Holy Shrine of Mata Vaishno Devi Ji has increased manifold.   

The take over of the management of the Shrine by Shri Mata Vaishno Devi Shrine Board and the consequent efforts have resulted in the following achievements:   

 
Major Achievements of the Board in providing Yatra facilities
Track
The entire stretch of track from Banganga to Bhawan covering a distance of over 12 Kms. has been laid with tiles   
For the convenience of the pilgrims, an alternate track measuring 5.5 Kms has been constructed;  this track starts from Inderprastha (just below Adhkuwari) and reaches right up to Bhawan.   
Over 70 shelter sheds covering a distance of nearly 4km. have been constructed. 52 of these Shelter Sheds have been constructed on Main track & 18 are on the Alternate Track. Pilgrims can relax & take rest at these Shelter Sheds, also called Vishram Sthals   

Electricity, Water and Sanitation
The entire track has been well illuminated with approximately 1200 High Power Sodium Vapour (HPSV) lamps  
Over 100 toilet blocks with over 600 seats including European type seats have been constructed at regular distances all along the track  
A total of 125 Water Points & 50 Water Coolers have been installed on the track to make available clean drinking water to the pilgrims.  

Accommodation  
Free accommodation for the devotees available at Adkuwari, Sanjichatt and Bhawan. Rented accommodation is available for the yatries at Niharika Complex (Katra),Trikuta Bhawan, Adhkuwari, Sanjichhat, Bhawan and Vaishnavi Dham/Saraswati Dham at Jammu.
Food and refreshments 

A total of 12 viewpoints (restaurants) on the old track & 3 viewpoints on the alternate track have been constructed. The pilgrims can relax at these viewpoints, enjoy the natural beauty and can have refreshments at reasonable rates 
Bhojanalayas providing wholesome and hygienic food on no-profit basis are being run by the Board at Katra, Bhawan, Adhkuwari, Sanjhichhat and at Vaishnavi Dham/Saraswati Dham at Jammu. 

Medical Facilities 

Well equipped Medical centres manned by professionals have been set up at Banganga, Adhkuwari and Bhawan. 
24 hr charitable dispensary at Katra/Himkoti 
At Sanjichhat there is a 24 bedded fledged hospital with all facilities 
Round the clock medical facilities including an ICU available at Bhawan. 

Other Facilities 

Cloak rooms, Blanket stores are available at all the important locations. All these facilities are free of cost 
Facility of Ponies, Pithus and Palanquins are available at fixed rates. 
Helicopter facility at Katra-Sanjhichhat route is available. 
Banks, Police Stations, Post Offices are available at all important locations. 
Shops selling toiletries, provision items, camera rolls are readily available. Medicines, eatables, walking sticks, shoes, caps, raincoats are also available. 
Computerized donation counters have been set up at Central Office Katra, Enquiry & Reservation Center, Niharika, Katra; Adhkuwari and Bhawan. Yatries can make donations in the form of Cash, D.D. Cheque or Kind. For every donation made, computerized donation receipts are issued to the Donors. 

Other developmental works