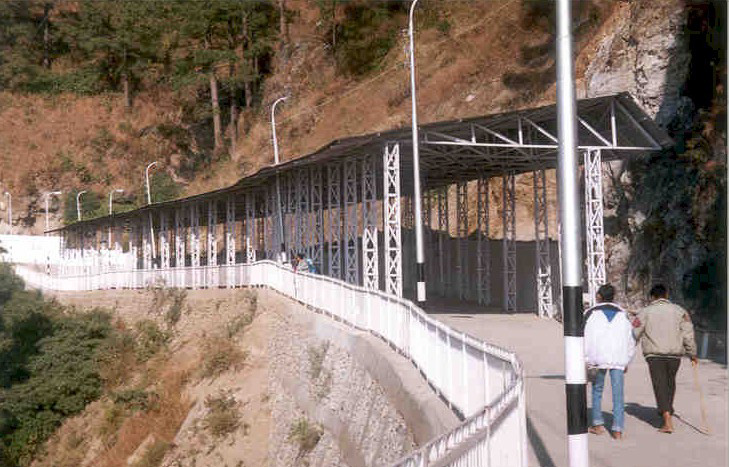 Keeping in View the increased influx of pilgrims and the inconvenience they faced due to the movement of ponies, the sharp gradient at Hathimatha and the congested width of the old track, the construction of a new track with a very gradual gradient was undertaken in the early 1990s. The new track poularly called the alternate track was thrown open to the public in 1999. This track, on which no ponies are allowed, is shorter and gentler than the old track and has been widely appreciated by the pilgrims.

The alternate track starts from just below Adhkuwari near Inderprastha view point and terminates just short of Bhawan Complex. It is 500 meters shorter than the old track. This track is much more wider as compared to the existing track and is also easier to negotiate because of uniformity of climb and lower gradient. Two view points, three sales outlet/ refreshment units, drinking waterpoints and water cooler have been constructed/ installed on the Track. A number of Tea/Coffee, Soft Drinks sales outlets have been installed besides a Dosa point at Himkoti Viewpoint. Adequate number of Toilet blocks have been constructed on the Alternate Track with a view to provide clean public utilities to the visiting Devotees. Sufficient number of Shelter Sheds are also available. A zero-emission battery vehicle is run on this track.

Battery vehicle facility is available at Inderprasth (Adhkuwari) and Manokmana Bhawan for infirm, sick and handicap devotees. The booking of facility is subject to availability.